Custom fabrication is limited only by your imagination!
All Metals Welding can work wonders to develop your ideas into custom-fabricated designs. From railings to countertops, to trailers for hauling or camping – we have the equipment and knowledge to make your metal-working dreams come true!

We can:
- Cut and bend sheet metal up to 12ft. long
- Bend brake metal trim pieces up to 10ft. long
- Replicate obsolete metal pieces
- Cut extrusions to length
- Bend pipe
- Modify existing parts
- Duplicate damaged items

Aluminum Tread Plate Box.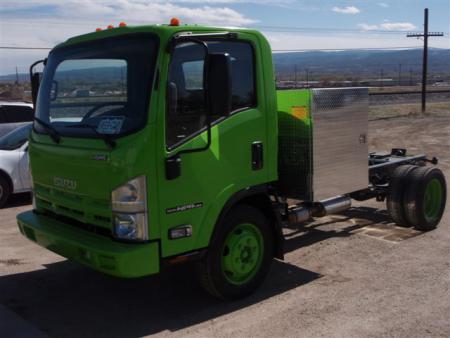 Stainless pre-vandelized countertop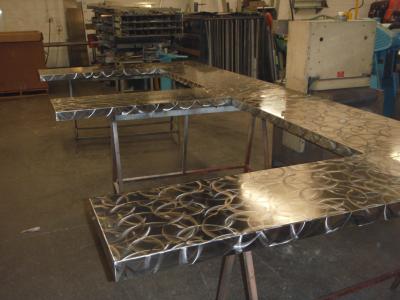 Sculpture "Ally-oop" By Amos Biocic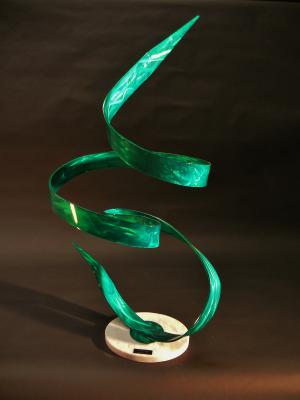 Wine Rack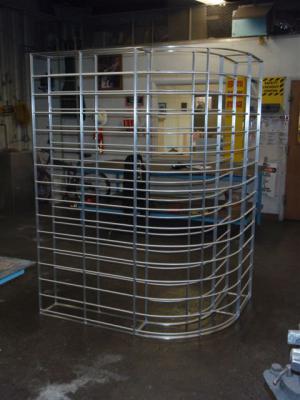 Barn style stainless steel sink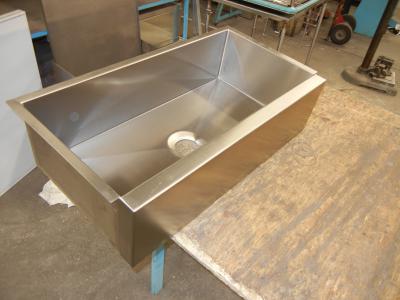 Stainless steel countertops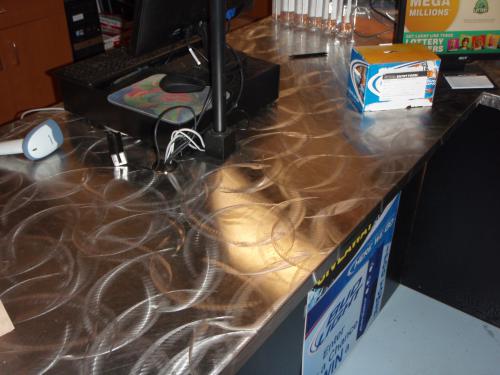 pre-vandelized countertops
3/4 in. stainless steel flat bar hand rail for office building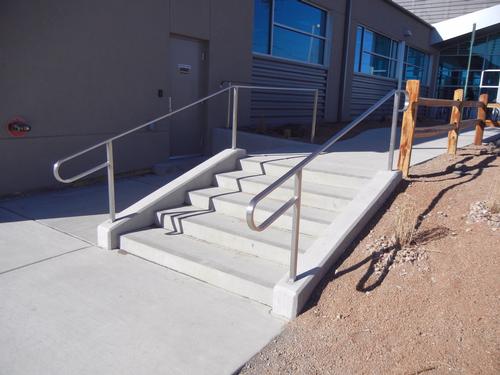 Pool drain covers made of 1/2 in. bronze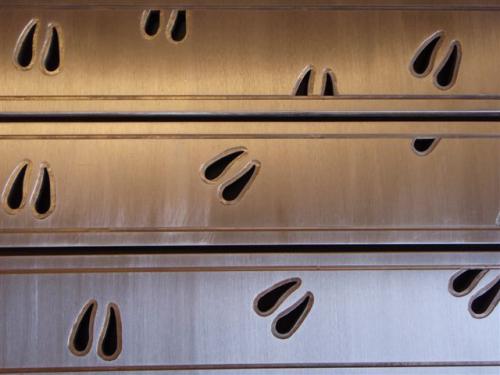 Stainless steel countertop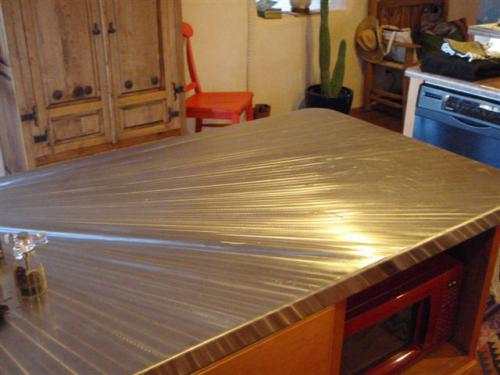 Stainless steel table with tank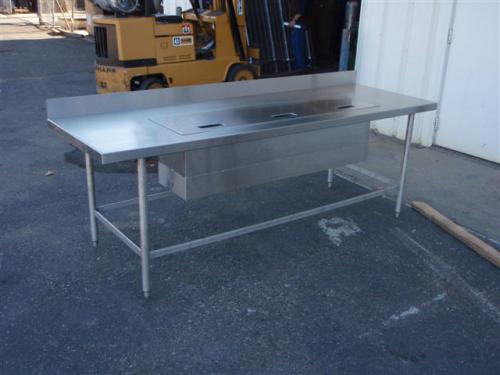 Steel railing for restaurant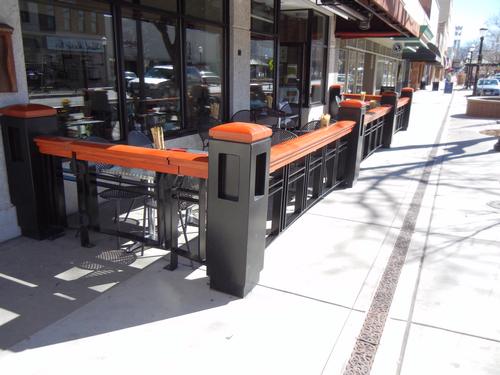 Steel corbels for union station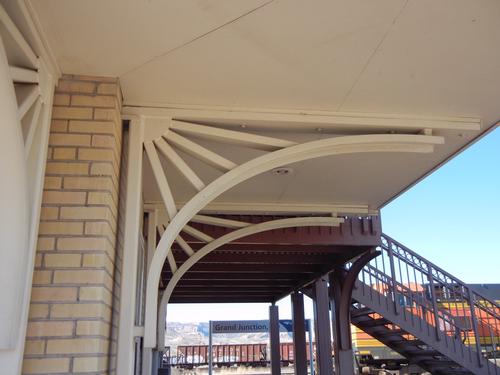 Custom built lights and stainless handrail on building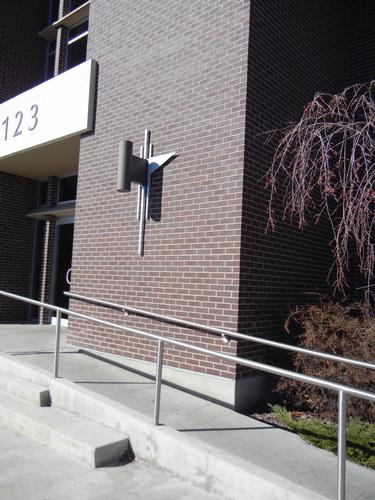 Aluminum sunshade for law offices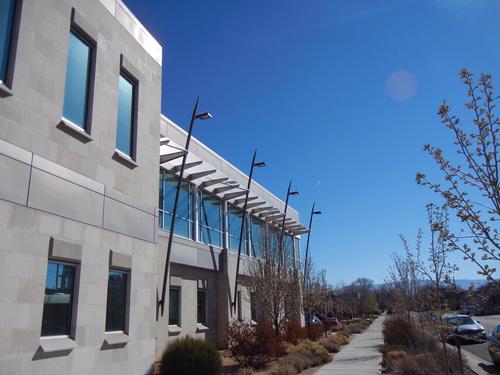 Sunshade and facade for Century21 building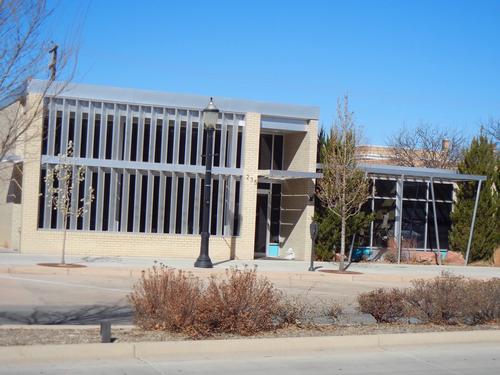 Stainless steel sculpture bases for bank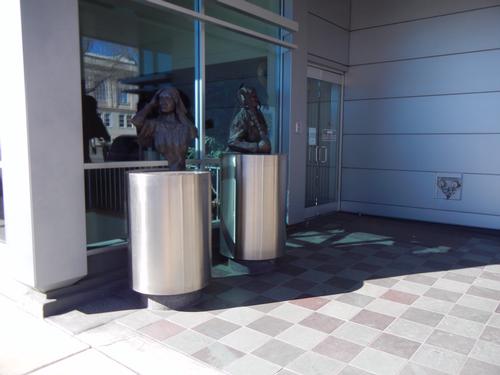 Sculpture bases for downtown Grand Junction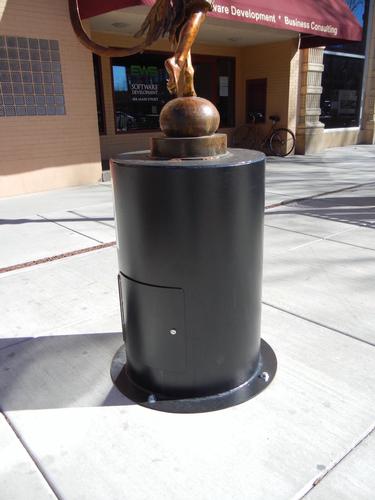 Custom breakmetal caps for buildings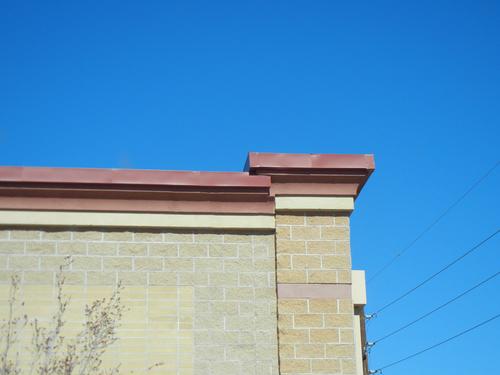 Sun shades for strip malls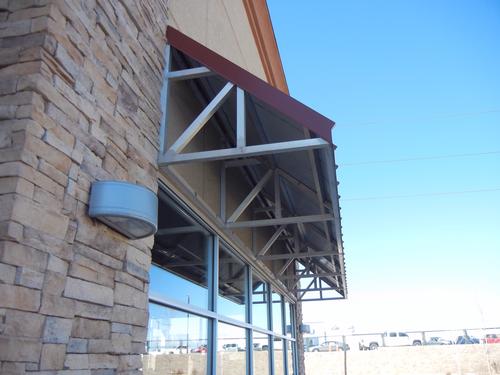 Stainless steel cable handrail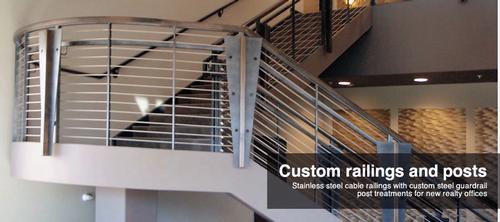 Custom aluminum tread tool box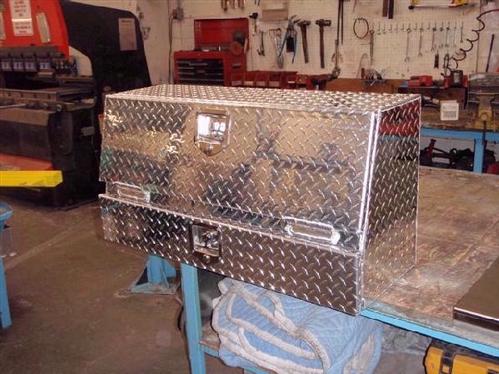 Custom cover for generator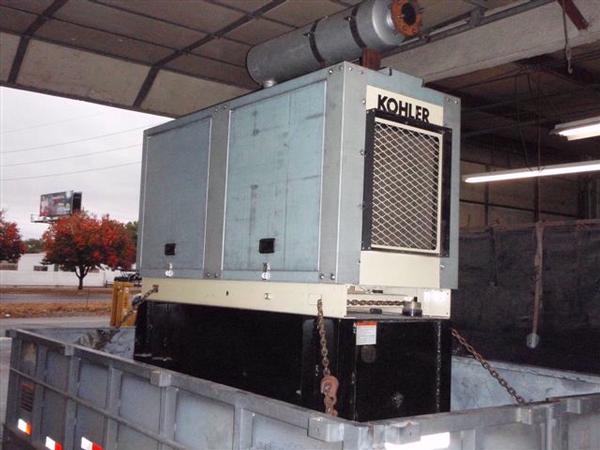 Custom trailer cover made from aluminum tread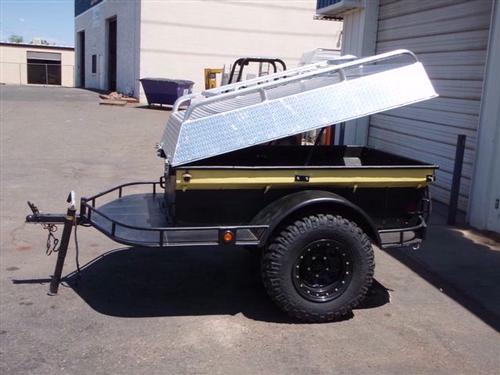 Pop-up camper top made from aluminum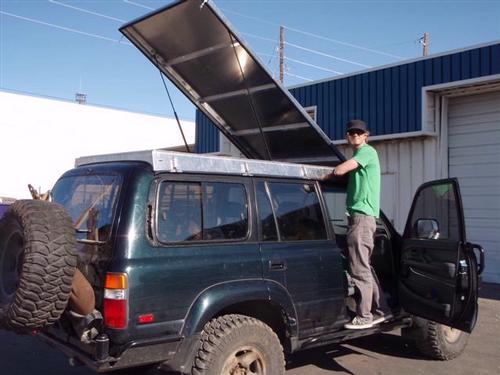 Luggage rack made from aluminum pipe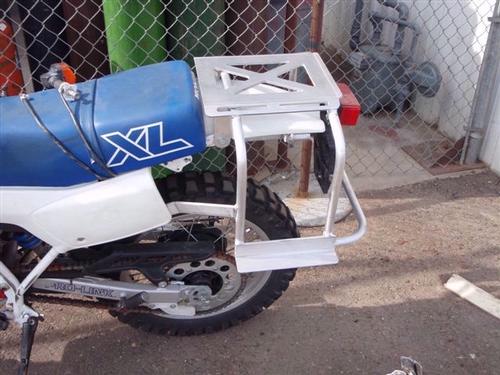 Custom coffee tables
Custom Floor Inlays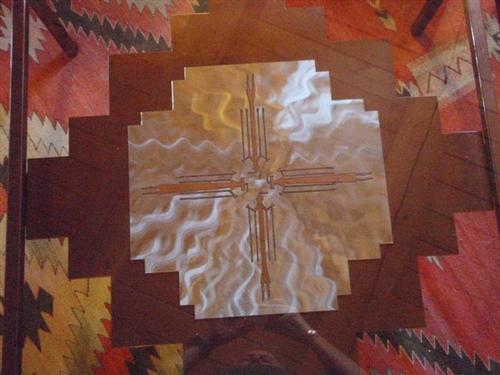 Stool frames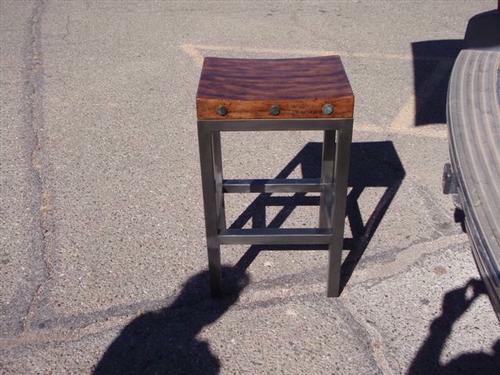 Sink cover made out of stainless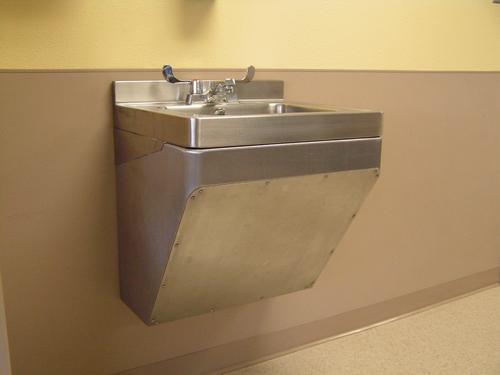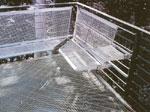 Stainless Steel folding
outdoor benches -
Telluride, CO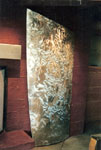 Curved stainless steel door with pattern
Telluride, CO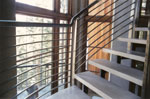 Spiral stainless handrail
Telluride, CO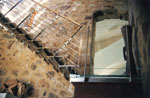 Mirror finish stainless steel handrail and stairs –
Telluride, CO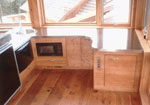 Stainless steel countertop
Telluride, CO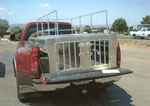 Aluminum kennel and storage for hunting dogs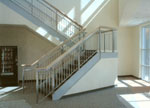 Stainless steel handrail for public building –
Grand Junction, CO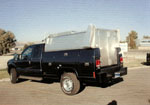 All aluminum shell with sliding top for oil and
gas work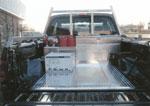 Aluminum fuel tanks, tool box, and headache racks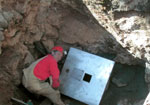 Stainless steel cave entrance with "escape"
lock feature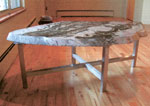 Stainless steel and slab
granite table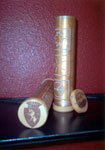 Copper tubes to transfer Olympic Games papers
from Salt Lake to Turin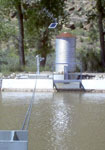 Bank cableway system for measuring stream flow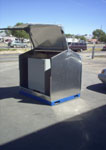 Aluminum pump house with clam shell doors